Like many of us, I've struggled over the years with simplifying my wardrobe. I've managed to gradually get my wardrobe down to 1/3 the size it was previously, but I still revisit my wardrobe periodically to see if I can simplify more.
While experimenting with wardrobe simplification, I even wore the same dress for 100 consecutive days to see how wearing the same thing every day would simplify my life and help with decision fatigue.
Ultimately, I enjoyed wearing the same thing every day for a set amount of time, but I wouldn't want to do it the rest of my life. Many people like wearing a self-imposed uniform to simplify their closet, or have a rotating capsule wardrobe (like Project 333), but I've always liked having at least a few options (and colors!) to choose from every day.
Consumer culture convinces us to constantly buy more clothes to stay on trend and replace the shoddy fast fashion quality that is prevalent in most clothes found in U.S. stores and online. The insatiable fast fashion appetite of consumers causes environmental, financial, and physical/mental health havoc.
Though the fast fashion industry reigns supreme in consumer culture, Jesus had a very different view on clothes. Let's explore how Jesus wore his own clothes, and what we can learn from him as we work to simplify our own wardrobes– and our lives.
Jesus' Main Outfit
A good part of Jesus' regular outfit was standard for the time. According to historian Joan Taylor, Jesus wore a prayer mantle/shawl/cloak with tassels (see Mark 6:56 and Luke 8:43-47) called a tallit or tallis which was (and is still used in many Jewish circles) part of the typical ensemble. Jesus also wore the traditional sandals of the time (ex: Matthew 3:11; Mark 1:7, Mark 6:9; John 1:27).
What is particularly shocking about Jesus' main outfit, however, is his (in)famous tunic.
When the soldiers had crucified Jesus, they took his clothes and divided them into four parts, one for each soldier. They also took his tunic; now the tunic was seamless, woven in one piece from the top. So they said to one another, "Let us not tear it but cast lots for it to see who will get it." This was to fulfill what the scripture says, "They divided my clothes among themselves, and for my clothing they cast lots." And that is what the soldiers did.

John 19:23-25
Taylor explains why Jesus wearing a seamless tunic is particularly shocking:
Jesus's tunic was also made of one piece of cloth only (John 19:23-24). That's strange because mostly tunics were made of two pieces sewn at the shoulders and sides. One-piece tunics in first-century Judaea were normally thin undergarments or children's wear. We shouldn't think of contemporary underwear, but wearing a one-piece on its own was probably not good form. It was extremely basic.

Joan Taylor, "What Did Jesus Wear?"
In other words, Jesus paired a tunic considered too simple to be worn on its own with the other standard clothing pieces (shawl and sandals) worn at the time. The fact that Jesus wore this well-made, undergarment tunic as his main tunic was so shocking, that the soldiers crucifying Jesus decided to cast lots for it rather than tear it up.
Taylor points out that Jesus' basic tunic was most likely seen as "shabby" or even "shameful" (as the scholar Celsus described him). Basically, Jesus looked more like those begging for money on the side of the road than a king or ruler.
What We Can Learn from Jesus' Clothes
Jesus' clothes show us that he related more with the have-nots rather than the have-it-alls. He opted for simple, less ostentatious clothing (yet well-made), while still wearing the typical prayer shawl of his Jewish tradition. Jesus' clothing is a symbol of his priorities: A simple life focused on quality and on God.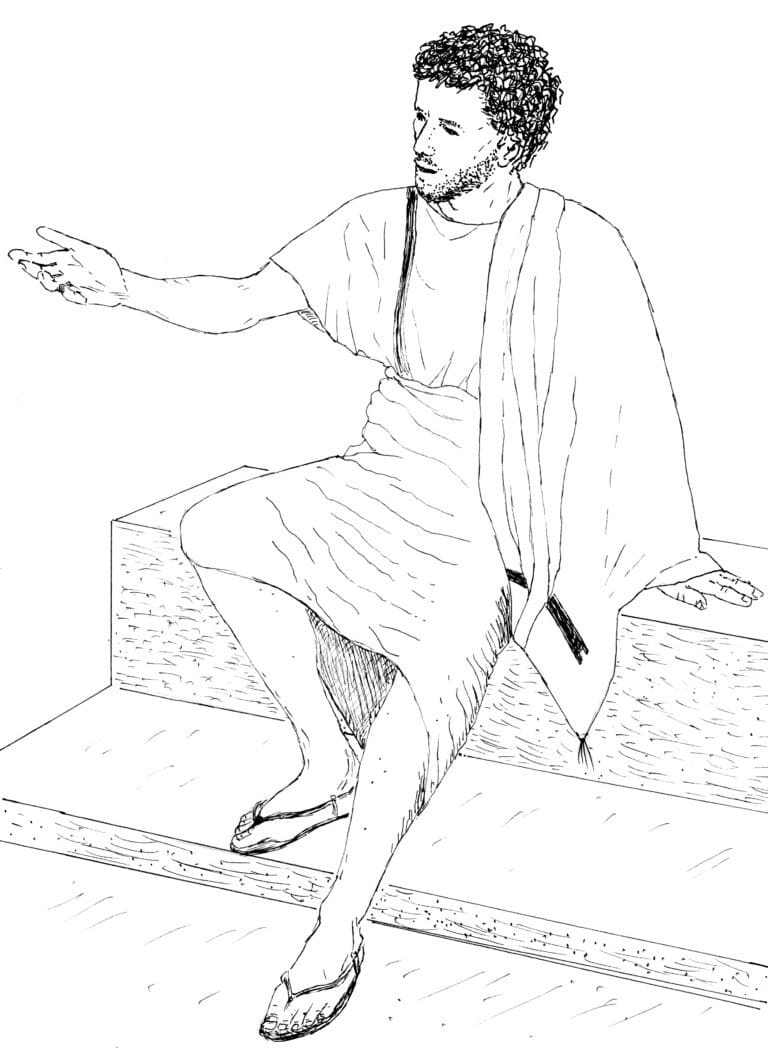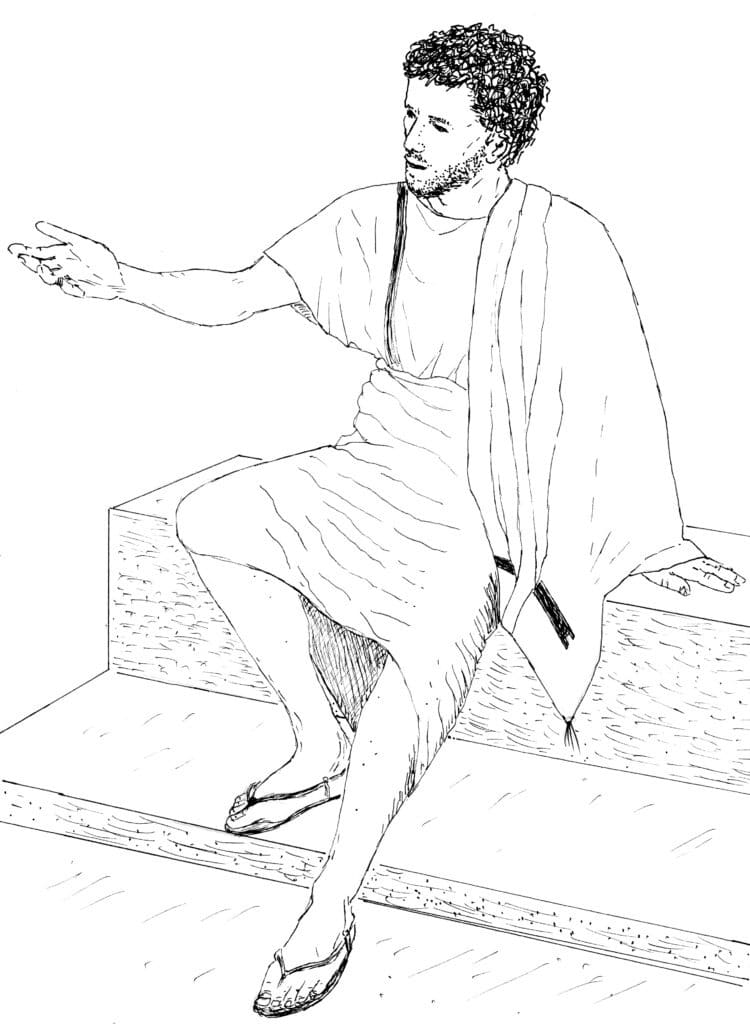 We are invited by God to follow suit (pun intended). With God's help, we can pursue a life (and wardrobe!) focused on simplicity and quality, while also putting God first. We can focus on what matters most.
When we focus on what matters most, we are also able to intentionally remove everything else. This means we are better able to live the life Jesus is calling us to live, including generosity with those in need.
And the crowds asked [Jesus], "What, then, should we do?" In reply he said to them, "Whoever has two coats must share with anyone who has none, and whoever has food must do likewise."

Luke 3:10-11
How is God calling you to simplify your life– putting quality over quantity– and sharing with those in need?


Did you like this post? Check out the Christian Minimalism book!