Well, I did it! Tomorrow will be Day 100 of my 100 Day Dress Challenge— I actually wore one single dress for 100 consecutive days, for at least eight hours a day.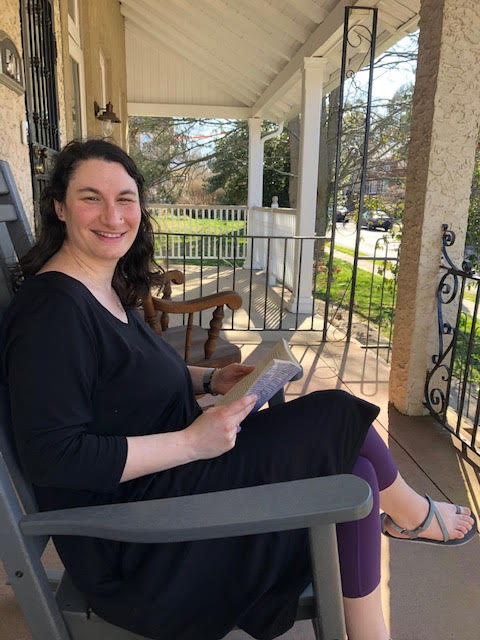 Though this minimalism experiment sounds extreme, I found it to be life-changing. I started to see some benefits just halfway through the challenge. Now that I'm at the end, I can honestly say that I learned a lot. Here are some of my biggest takeaways:
Simplicity is Best
I cannot tell you how freeing it was during this experiment to not have to think about what to wear in the morning! It sounds like such a small thing, but it was just one less thing to worry about. Though the average amount of decisions we make in a day is debatable, it's clear that decision fatigue exists and having one less decision to make can be a good thing.
I never got bored wearing the same thing every day– in fact, most days I just wore the dress with a pair of leggings and I was good to go. When I was feeling creative, I sometimes mixed it up with a scarf, or a shirt/sweater over the dress, but surprisingly I was almost always happy with the simplicity of the outfit.
Except for those who knew about the experiment, no one noticed. I even had multiple job interviews during the 100 days, and it was completely fine.
With that said, it's important to pick an outfit for an experiment like this that will hold up and not smell (you don't want it falling apart or really gross!) and will work in multiple settings. Picking a super casual outfit when you know you may need something a bit more dressy during the time of the experiment will only frustrate you. Because I was able to wear the dress both casually (sneakers!) and more dressy (job interview!), it worked well for me.
This takeaway can be a life-changer for anyone who's looking to simplify when it comes to material possessions– having possessions that can be used in many different ways ultimately means that you need less things. That turns into less stuff, less clutter, and more time to be with God and loved ones. Simplicity really is best.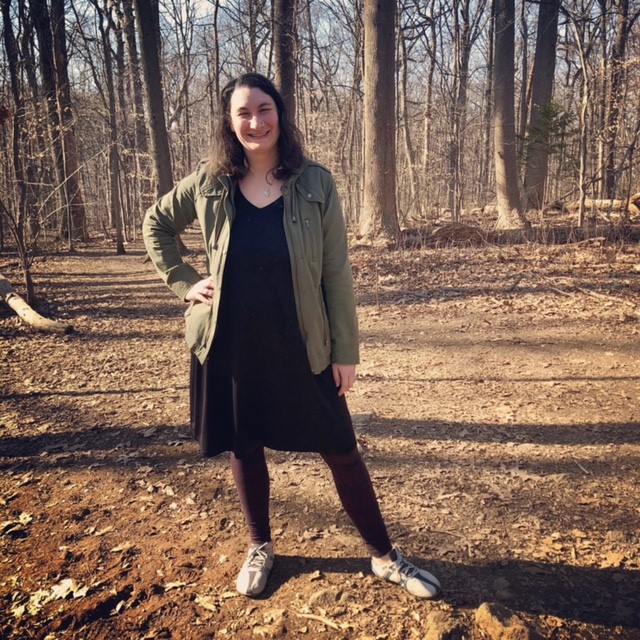 Less Clothes = Less Impact
Wearing the same dress every day meant doing A LOT less laundry. In fact, I only washed the dress five times during the course of the whole challenge. (it helped that the dress was mostly merino wool). In case you didn't do the math, that averages out to only doing laundry every 20 days during the 100 day experiment.
Imagine if you only had to do laundry for yourself every 20 days! Imagine the impact that would have on your time, energy, resources (hello, using and buying less detergent, dryer sheets, etc.) and the environment.
Speaking of the environment, wearing and buying less clothes means much less negative impact on God's creation. The "fast fashion" industry depletes our earth's resources in incredibly shocking ways. We are called by God to use creation's resources wisely– and using less clothes means less environmental impact.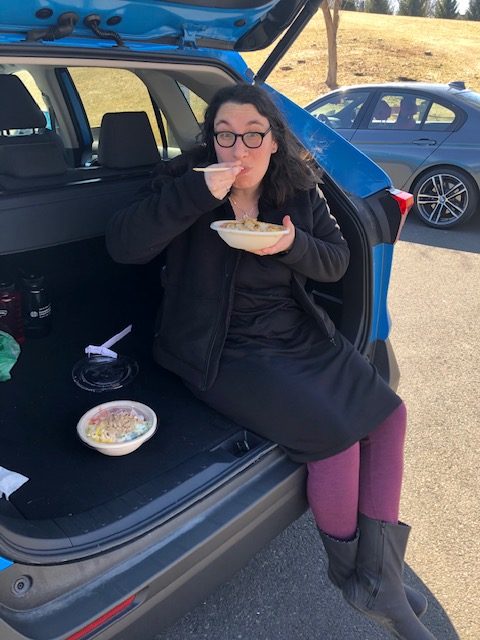 Clothes Don't "Make the Person"
There is a phrase that I've heard said: "Clothes make the man."
Versions of this phrase may actually be thousands of years old and this phrase has been used by many writers through the ages. The surface implication is that if you dress a certain way, success of some sort will follow– people tend to judge others based on appearances. So we should "dress for success" (yet another clothes-based adage).
Though it's true that people sometimes judge us on what we look like, it's also equally true that we think people notice us much more than they actually do. Most of the time, people are wrapped up in their own stuff– way more than they are caring about what we look like. And quite frankly, most of these clothes-based adages are classist. We are expected to dress specifically to denote socioeconomic status.
Now obviously, there are certain social and work situations in which certain types of clothes may be necessary. But in general, we tend to put way more importance on clothes than we probably should.
There is also a more sinister implication to the adage "Clothes make the person." There is a deeper assumption in that statement– that our clothes help define who we are.
Having worn the same thing for 100 days in a row, I can tell you that our clothes do not define us. Our clothes, our material possessions, our home, our salary, our accomplishments– none of that defines us. We are loved by God, unconditionally. That is who we are. Nothing we own or do can change that. Full stop.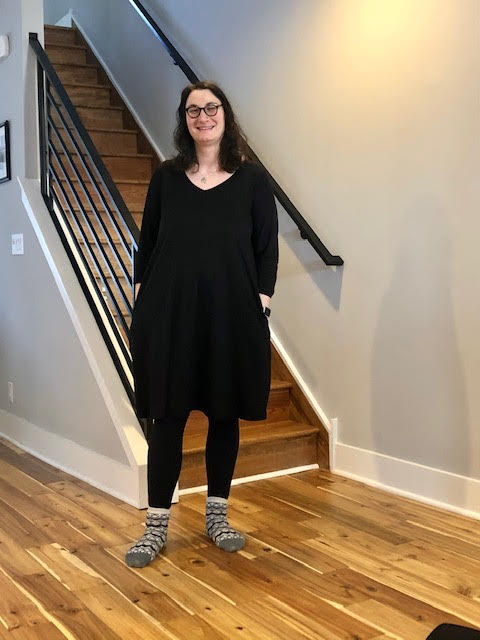 Living with Less is Doable
Wearing the same thing every day for an extended period of time showed me just how little I actually need.
I'm not going to wear the same dress every day for the rest of my life, but I am definitely going to continue minimizing my possessions and life. Back when I started my Christian minimalism journey over three years ago, I pared my wardrobe down to 1/3 of its size. Now I'm realizing that I can function perfectly fine with even less than that.
When we experiment with less for short amounts of time, we are on our way to finding our "enough." That enough amount will look different for everyone. But I discovered through this challenge that I have yet to find that "enough" for me at this point in my life, at least when it comes to wardrobe.
I will continue to pare down my wardrobe. Through this experiment, I've learned that less is actually more.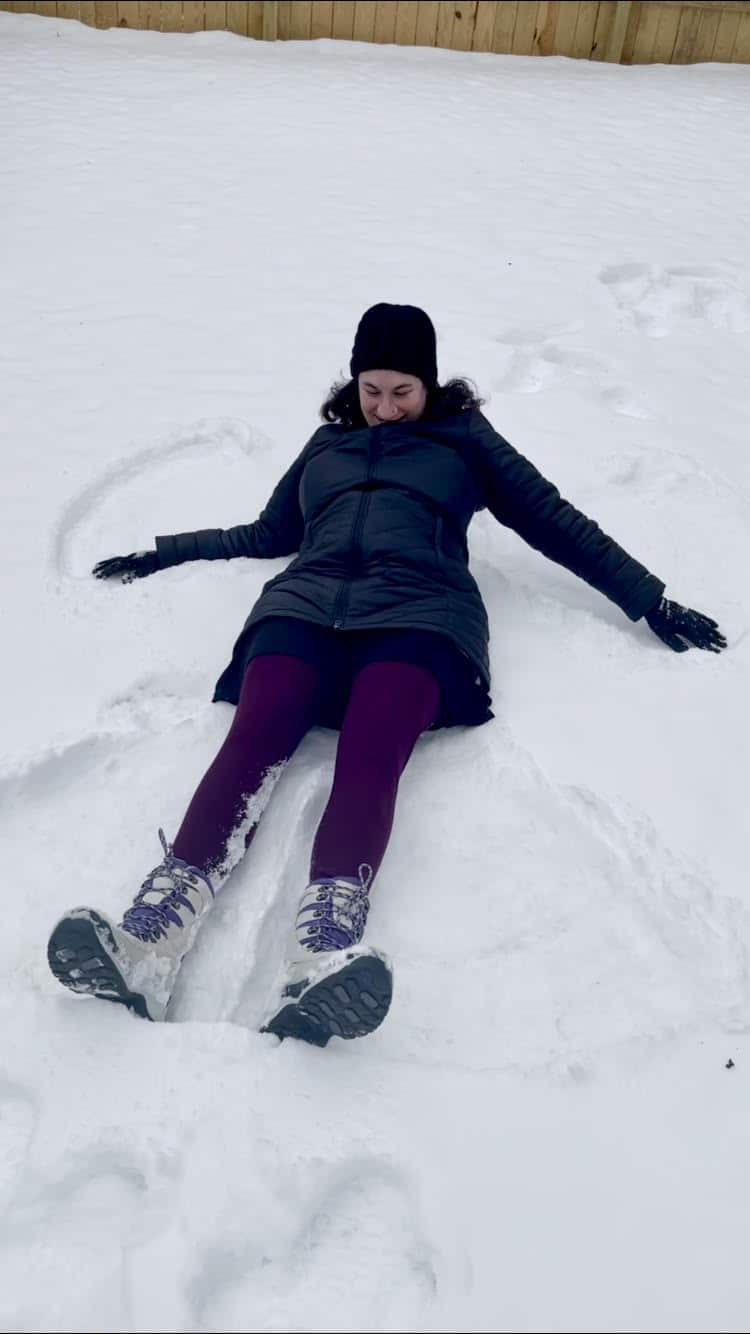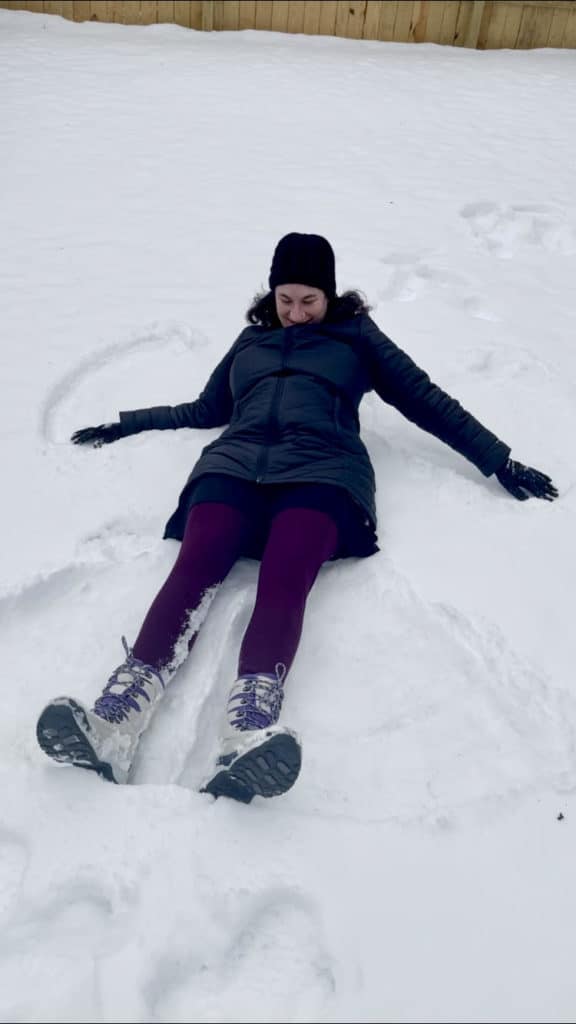 God is Speaking and Helping Us Change
Perhaps my biggest takeaway from the 100 Day Dress Challenge is that God was moving and speaking all through this experiment. God is continuing to lead and guide my Christian minimalism journey, helping me to be more of who God is calling me to be rather than getting sucked into consumer culture.
In fact, God is helping me to be someone new:
You were taught to put away your former way of life, your old self, corrupt and deluded by its lusts, and to be renewed in the spirit of your minds, and to clothe yourselves with the new self, created according to the likeness of God in true righteousness and holiness.

Ephesians 4:22-24
Through these 100 days, God has helped me to put away my old self– my old desires and unhelpful habits, and to both literally and metaphorically clothe myself with my new self. I now put much less importance on clothes, and more importance on using my God-given resources and time wisely.
The Christian minimalism journey happens with God. We can't do it alone– left to our own devices, we would never be able to change in such amazing ways. But with God, all things are possible (Matthew 19:26).
How is God calling you to simplify and live with less?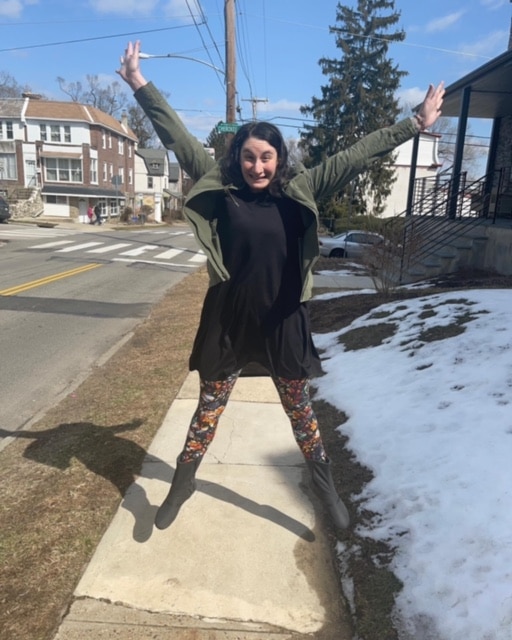 Did you like this post? Check out the Christian Minimalism book!