Since starting my 100 Day Dress Challenge last month, in which I wear the same dress every day for at least 8 hours a day, I've gotten some great questions here on the blog and on the Christian Minimalism social media channels.
All of the questions I received are some version of the ones below. Read on to know more about how I'm wearing the same dress for 100 days in a row!
How does laundry work? Doesn't the dress get gross/smelly/disgusting?
This was by far the most asked question when folks read about my minimalism experiment consisting of wearing the same dress every day for a set amount of time (100 days). It's a valid question– most of us only wear a piece of clothing 1-2 times before washing it.
The dress I chose for the experiment is mostly made of merino wool. The material makes a huge difference in how often a piece of clothing needs to be washed. Merino wool doesn't hold on to odors as other materials do; it is also naturally temperature-regulating, meaning that light-weight merino wool (like my dress) can be worn in both hot and cold temperatures, keeping you warm when it's cold, and naturally wicking away moisture and keeping you cool when it's hot.
Wool usually has the reputation of being warm, so many people in warmer climates hear that I'm wearing a wool dress for 100 days and start sweating just thinking about it. But light-weight merino wool is actually fantastic for warmer weather. I wore merino wool a lot while I was in the rain forests of Costa Rica. It was 90 degrees with at least 90% humidity, and the wool definitely helped keep me cooler than other materials.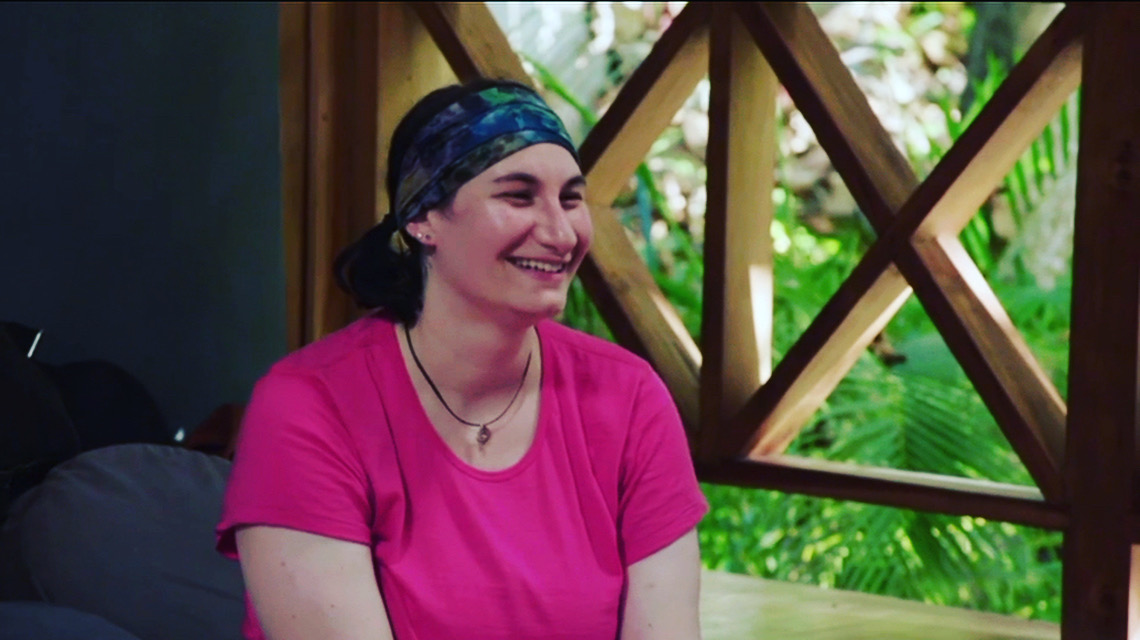 With all of that in mind, merino wool needs a lot less washing than other materials. In fact, I'm just over 3 weeks into the 100 days, and I've only washed my dress twice. I wash it at night after changing into sleep clothes and hang it to dry. It dries quickly, so it's ready to go in the morning.
Between washes, I hang the dress outside of my closet every night (where there is more airflow). I'll hang it up at the end of the day and be like, "Oh man, it smells a little– I may have to wash this tomorrow." But amazingly the next morning after airing out, it smells completely fine. I could see how merino wool would be a perfect workout gear material as well, or for multiple days hiking.
The few times I've spilled something on the dress, I just take care of it immediately or as soon as I can with some spot cleaning (water and a touch of detergent), and it looks good as new.
So, in conclusion, laundry isn't much of an issue when you're wearing a merino wool dress every day.
Is wearing a dress every day comfortable?
This question is usually asked by women who don't usually wear dresses and are worried that wearing a dress every day would cramp their style by being uncomfortable and/or restricting movement.
The dress that I chose is loose-fitting enough to not restrict movement and be very comfortable, while also fitting tightly enough to not look like I'm wearing a burlap sack. I also chose a dress with a little more length for some coverage, and made sure that merino wool wouldn't be itchy (unlike other types of wool). Choosing the right piece(s) for an experiment like this is very important.
Because I live in Philadelphia and it's currently winter, I've also been wearing leggings or tights with the dress every day. I've gone on walks, done stretches, cleaned the house, and done pretty much everything I would normally do in the dress with absolutely no problems so far. And since the challenge is wearing the dress at least 8 hours a day, I could always change into workout clothes for some active time and then put the dress back on afterward for the rest of the 8 hours– though I haven't had to do that so far.
With that said, those who are not into wearing dresses and/or male could easily do an experiment like this with other clothing pieces like a pair of pants and a top. The goal is to experiment with less for a short amount of time, so you can modify as needed to make the experiment make sense for your lifestyle.
Why not have multiple dresses to alternate?
I wanted to challenge myself to live with just one dress for 100 days, so having multiple dresses wasn't part of my experiment. But, you could easily modify the experiment to have 3-5 dresses/clothing pieces that you rotate through every week. That would be a great experiment as well. It all depends on what makes sense for you and how much you want to challenge yourself.
Doesn't it get boring?
It's a great question to ask– won't wearing the same thing everyday bore one to tears?
So far, it has not been boring at all. In fact, it's been freeing to have fewer decisions around clothing, and having to do less laundry.
But there is also an opportunity to be creative while doing an experiment like this if you are the creative type– different leggings/tights underneath, scarves, belts, shoes, tops/blouses over the dress, other accessories, etc. If you pick a neutral color, the combinations are endless. Check out how creative a woman got during her 100 Day Dress Challenge and made the dress her own. I have yet to be bored.
As a side note, absolutely NO ONE has noticed that I've worn the same dress every day– we tend to think people pay attention to us way more than they actually do. Chances are good that no one will notice, even if you wear the same thing for 100 days.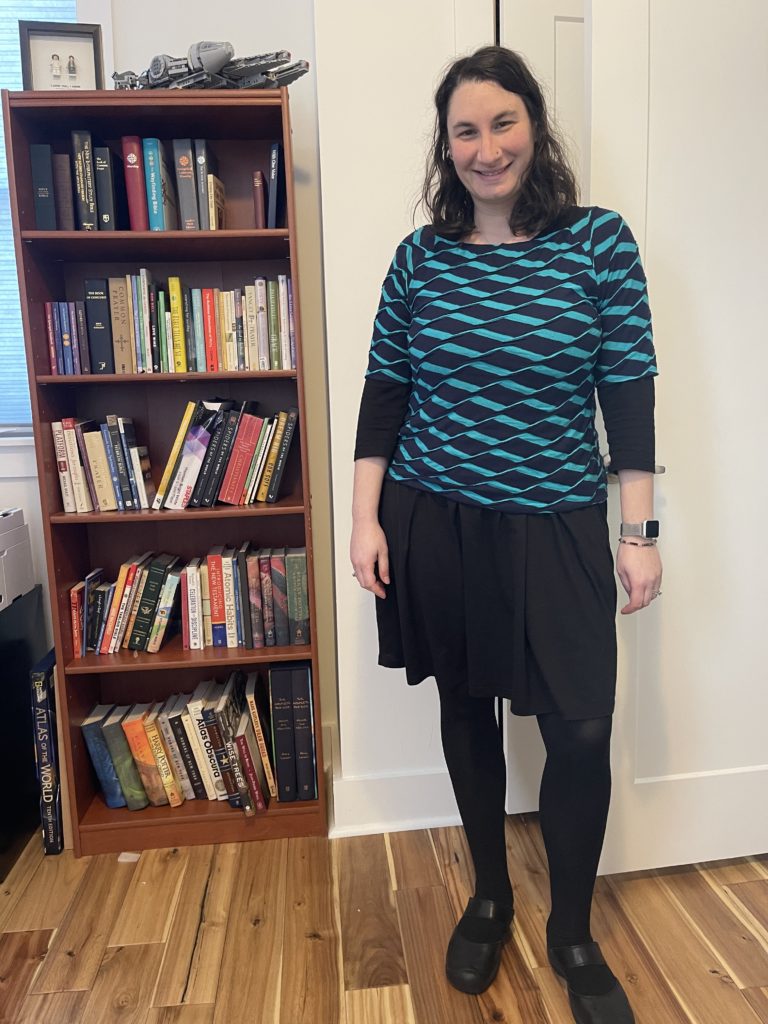 Will the dress hold up for 100 days?
I picked a dress that was good quality and is made to last, so I have no fear that the dress will fall apart on me during the experiment. There's a reason that the company who made my dress encourages women to attempt the 100 Day Challenge— their dresses are well-made and made to last.
When doing an experiment like this, it's important to pick the right pieces. This is not the time to use most of the clothing offered to us by the fast-fashion industry; many clothes in the U.S. are cheaply made and fall apart quickly (so that you'll buy more).
Choosing pieces made of good materials and made to last can be the difference between enjoying simplicity or making yourself miserable during an experiment like this. Minimalism experiments are supposed to be a short-term jaunt into living with less, not an exercise in suffering.
Buying good quality clothing pieces can be pricey, but saving up for better quality pieces that last can save money in the long run. Still, that may not always be an option for everyone right now, especially during a pandemic when many folks are struggling with unemployment and financial strain. So, doing a shorter challenge with clothing pieces you already own is always an option.
I don't want to wear the same thing every day, but I do want to simplify. Can I modify the experiment?
Definitely! I've already given some ideas on how you could modify this experiment for yourself.
There are so many ways you could do an experiment around using less clothing. Change the number of pieces, change the time frame– do what works for you, but make sure it also challenges you to live with less! Courtney Carver's Project 333 (33 clothing pieces for 3 months) is an example of how you can experiment with less for a chosen amount of time.
These experiments are ultimately a way to see what your personal "enough" looks like, as you strive to live more simply going forward.
What does the 100 Day Dress Challenge have to do with the Christian faith?
This is a great question! For me, it helps me to better live out one of my favorite Bible passages:
[Jesus said:] "And why do you worry about clothing? Consider the lilies of the field, how they grow; they neither toil nor spin, yet I tell you, even Solomon in all his glory was not clothed like one of these. But if God so clothes the grass of the field, which is alive today and tomorrow is thrown into the oven, will he not much more clothe you—you of little faith? Therefore do not worry, saying, 'What will we eat?' or 'What will we drink?' or 'What will we wear?'… But strive first for the kingdom of God and his righteousness, and all these things will be given to you as well."

Matthew 6:28-31, 33
Too often, I get distracted by the things that don't matter much, rather than focusing on the things that are most important, which are usually not things at all– God, serving others in Jesus' name, family, friends, self-care, using what God has given me wisely, etc.
This experiment is helping me focus more on God and what's most important, rather than what I'm wearing. And hopefully, it will also help cultivate more trust in God as well.


Did you like this post? Check out the Christian Minimalism book!