Right after Christmas, there is a major milestone that everyone is very much aware of: the starting of a new calendar year.
For some, this marking of a new year is full of joyful expectations. Excited about the possibilities, these folks look forward to starting something new and what the next year could bring.
But for a growing number of us, the idea of a new year brings stress, anxiety, and maybe even panic. If the last two years weathering a global pandemic has taught us anything, it's that turning the page on a calendar doesn't always guarantee that better things are ahead.
For those in that second category, the meme below resonates strongly: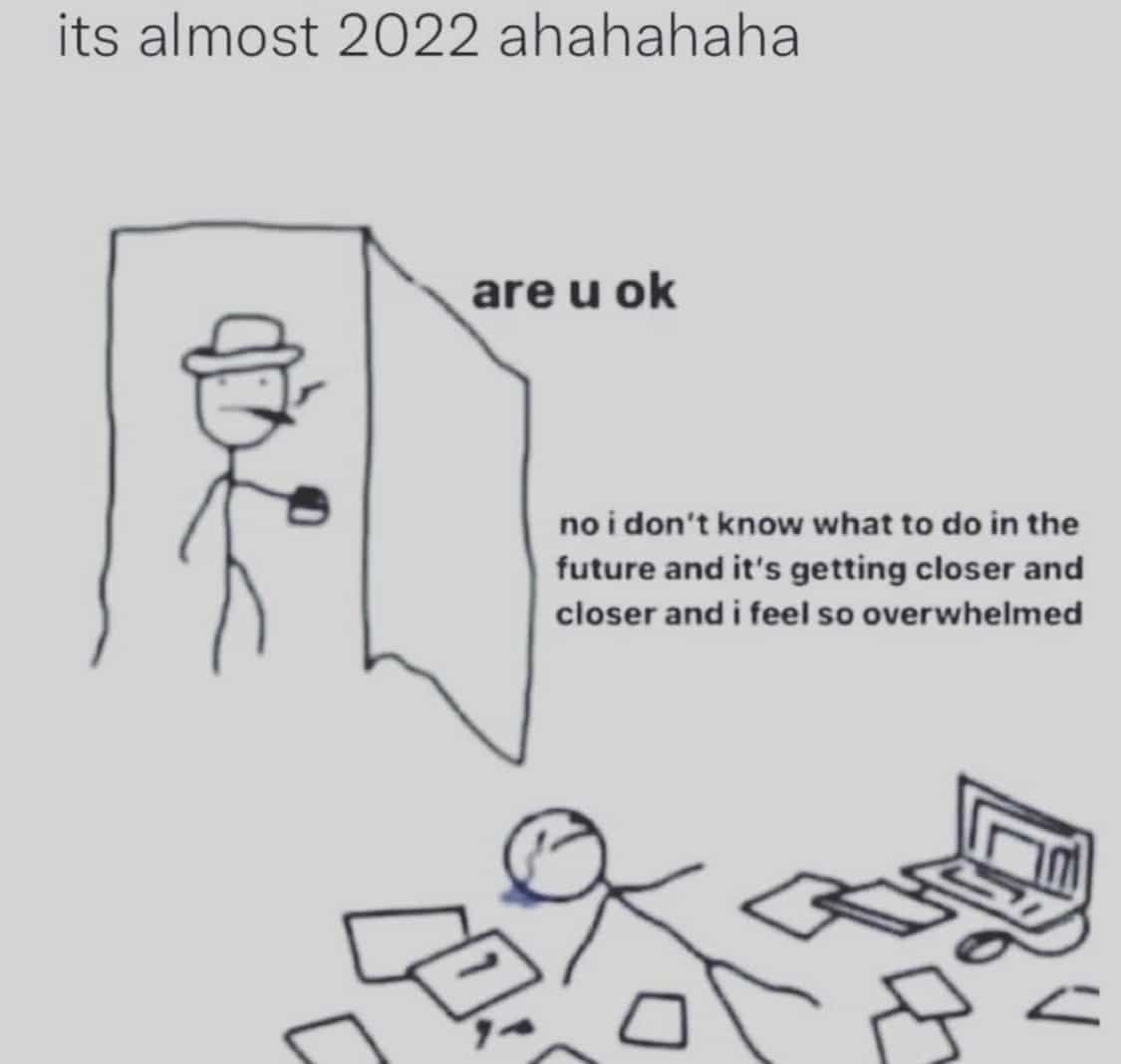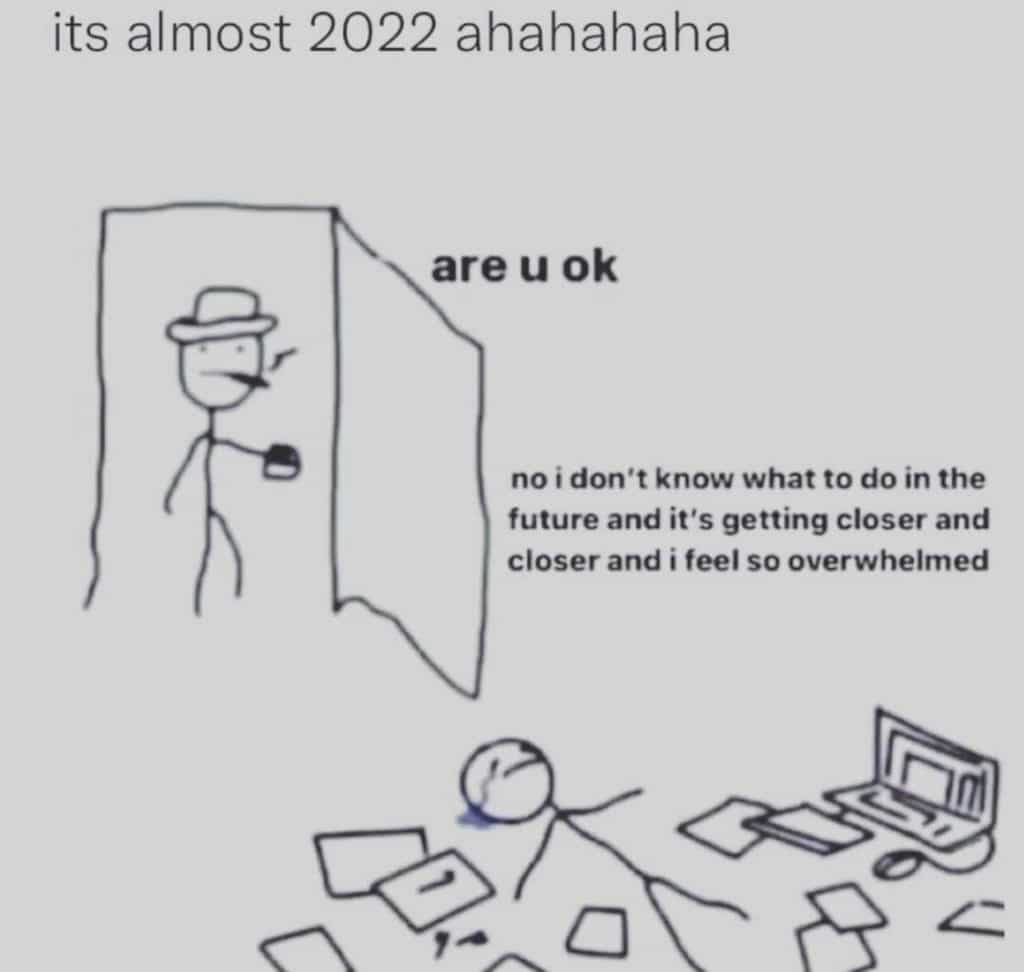 Rather than offering exciting possibilities, the new year looms ominously as we desperately try to get ourselves together– looking a lot like that distraught stick figure on the floor with everything scattered around them.
If we get stuck in this reality, we can find ourselves in an emotional downward spiritual very quickly. We can lose hope as the new year approaches.
Re-Framing the New Year
But there is another way to look at the incoming year– a way that both acknowledges the stress and anxiety (and doesn't engage in spiritual bypassing), but also offers hope.
Here at Christian Minimalism, we aim to simplify and pare down so we can focus on what's most important. With God's help, we aim to cut through the emotional, spiritual, and physical clutter around us so we can spend our time, energy, and resources on what matters most– and live the abundant life Jesus calls us to live.
In the spirit of Christian Minimalism, I offer this simple Bible verse as a different way we can think about the impending new year:
Create in me a clean heart, O God, and put a new and right spirit within me.

Psalm 51:10
This verse– in actuality, a short prayer– asks God to clean up our heart (our body part that perceives the Divine; see Matthew 5:8), and align our spirit with God's desires. It's a simple prayer of renewal, a prayer that acknowledges that the world is hard and we often fall short of what God wants for us. We also know that our difficulties are not the end of the story:
Since all have sinned and fall short of the glory of God; they are now justified by his grace as a gift, through the redemption that is in Christ Jesus.

Romans 3:23-24
Through the love and grace of God, we are given clean hearts and new and right spirits. It's not easy to be a human on this earth– having walked the earth, Jesus knows this fact intimately. We can rest in the knowledge that through the gift of God's grace, we receive redemption and a new spirit.
God's Not Finished
When we are in a downward emotional spiral, it's easy to feel like everything is over. But God is not done with us yet. We are still being formed and renewed by God. God has not given up on us, and will never give up on us.
God continues to create clean hearts in us and renew our spirits. God is continuing to work on us and form us into who God wants us to be. We are works of art in Divine process.
My prayer for you, dear friend, is that in this new year you may pray Psalm 51:10, resting in God's love and knowing that God is working in you. God is creating in you a clean heart, and putting a new and right spirit within you.
We can trust in God's continuing renewal of our heart and soul. Let us pray: Create in me a clean heart, O God, and put a new and right spirit within me.

Did you like this post? Check out the Christian Minimalism book!